Many years ago, there was a small, but growing Adventist Church in Ha'ikū, Maui. The church was led to relocate and build Maui Mission School in the town of Pā'ia.  In 1935, Mr. Nakamoto rounded up members of the Pā'ia Church to erect a one-room school with a small kitchen and a play area on the property.  There were approximately 10 pupils enrolled in grades 2-8.  They would often walk the short distance to play at Baldwin Park.  Across from the school building, church members built a room for the teacher's quarters.  The kitchen and bathroom were on the outside.  Miss Estes was the first teacher at Maui Mission School.  She was remembered for being caring and putting the students above herself.  By 1941, enrollment had increased.  There were 10 students from Pā'ia and 30 from Wailuku.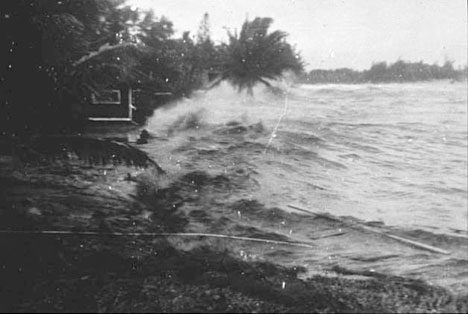 Maui Mission School has endured through tough times, including war and natural disasters. For a period of World War II, students had to wear gas masks for protection. Another treasured story involved George Phillips, a student who rode the bus to and from school each day. On the morning of Friday, April 1, 1946 he waited and waited, but the bus never came. A tsunami had hit the island of Maui, with everything coming to a standstill. George's mother, Lucy, was very dutiful in her job of cleaning the church next to the school. That same morning, she drove her old Ford to Pā'ia. When Lucy pulled up to the church parking lot, she was shocked to find that the church had vanished! Only the front steps remained. Knowing that a tidal wave had hit, she searched the horizon and spotted the church in the middle of a sugar cane field. Not one to be easily discouraged, Lucy walked out into the cane field, supplies in hand, and cleaned the church. The school remained unmoved from the tidal wave, and the students were kept safe at their homes. 
Take a journey with us to the present.  With a new location since 1953 and a name change, Maui Adventist School shares a property with the Kahului Seventh-day Adventist Church. The island has grown its membership to having 3 supporting churches for our school. They are located in the towns of Kahului, Kīhei, and Lāhainā.  Throughout time, we've continued to recognize each student's value as a child of God by leading him/her into a growing relationship with Christ. This mission will enable the child to face the challenges of life and contribute to society. Maui Adventist School is now called Hawaiian Mission Academy Maui.